Description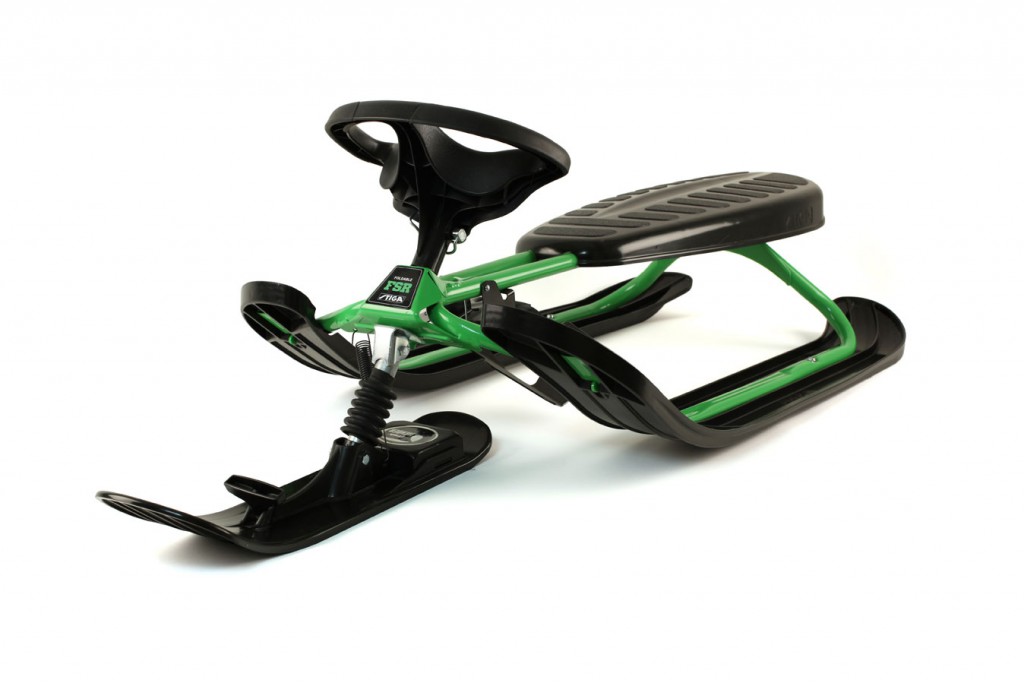 ALASKA RESIDENTS, PLEASE DO NOT PURCHASE – WE DO NOT SHIP TO ALASKA
We only ship within the 48 lower states.
Update Oct 2021- Supply of these sleds in the USA is very low due to supply chain issues. Don't wait, they will sell out quickly. Also, beware of sites shipping from Europe as you won't have USA warranty. Also, some Chinese scam sites have started listing Stiga Snowracers, you will get ripped off. We are a USA based seller and we ship from upstate NY location. See our Contact US page where you can verify we are an authorized USA Stiga dealer and retailer. We want you to feel safe shopping with us!
THE STIGA SNOWRACER THAT FOLDS FOR EASY STORAGE! Just in from Sweden! Do not hesitate, these sleds always sell out before Christmas!
The last argument for not bringing the Snow Racer is lost. This foldable Snow Racer from Stiga can be easily transported in the smallest of cars or be stored in the tiniest closet. From extremely compact to ready to go in seconds – without tools. Great for kids and teens. The Snowracer features a tubular steel frame, durable Polyethylene Skis, and a shock absorber for a comfortable ride. Designed for maximum safety, the Advance FSR includes a ski stopper system, which forces the Snowracer to stop if the rider falls off. The red safety steering wheel and dual action hand and foot brake allow riders to safely navigate down the hill. Equipment: Shock absorber and automatic winder. Patented foldable system, easy storage. Age Recommendation: Ages 3 and Up / Tested at 110 lbs. Model: 73-4135-09
Equipment: Automatic Winder, Shock absorber, Sport safety steering wheel, Seat cushion, Brake, Steering spring, Foldable Colour & Material: Frame: Steel tubes/red Brake: High-tensile steel/black Seat: HD Polyethene/black Skis: HD Polyethene/red Steering wheel: MD Polyethene/red Other facts CE-mark: Yes Stiga Item Number: 73-4135-09
Take your sled to the best slope with the Stiga Advance FSR GT Snowracer Toboggan. A shock absorber in the front driving ski makes the handling and control of this sled like no other. Twin tip skis and a carving shaped front ski improve steering and maneuverability down the slope. From extremely compact to ready to go in seconds!
Foldable snowracer
Curve ski system and a robust frame
Shock absorber supports driving ski
Outstanding handling
Twin tip skis and carving shaped front ski
Steering wheel with grip zones
Automatic wind tow cable for pulling children
Foot brakes
Easy to transport and store
??Dimensions: 33.5″ L x 17″ W x 8″ H, 16-lbs.