Description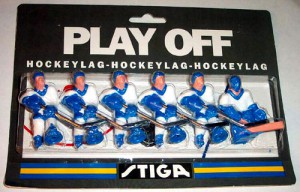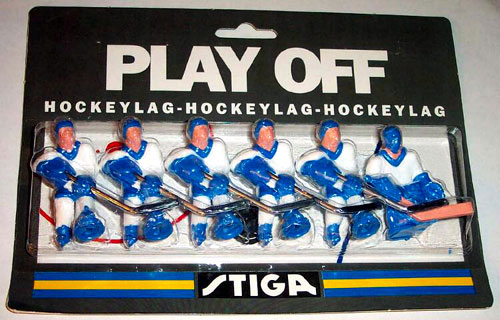 Update – The American distributor has discontinued importing the international teams. We still have Team Sweden and Team Finland available. Because they come from the Playoff 21 games, these teams will comes in a plastic bag, not in the cardboard packaging pictured. Please note that the international players are all left handed (an advantage if you are a competitive player) and they are painted in a less detailed, plain painting style. They are not as intricately painted as the NHL players. Country name and numbers appear on the back of the players.
Stiga Team Finland Table Hockey Players
Stiga Team Finland hockey players are made of durable 3-dimensional molded plastic and have metal hockey sticks.
Includes 6 hockey players, 1 goalie and 5 players
3-dimensional injection molded plastic construction with metal hockey sticks
Painted in simple colors
Players are all left handed
Decorated in the country colors
These players will fit any Stiga Table Hockey Game
***Please note that the international players are all left handed and they are painted in a less detailed simple painting style***