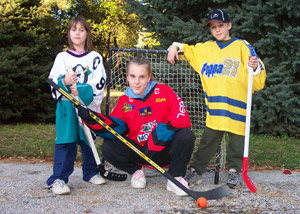 We have been selling Stiga products since 1998. This link will take you to the official Stiga America website where you can confirm that we are an official dealer based in Pennsylvania.
http://www.stigaamerica.com/retailers-reps/4559888126
We started online as www.tablehockeyshop in 2002 and got lucky and obtained the domain www.tablehockey.net a few years later. Both urls's will bring you to our website. Sadly, the scam websites have started listing Stiga products in the last year and we have had to post this information.
Tablehockey.net is a small family-owned business located in suburban Philadelphia. We've been hockey lovers for more than 42 years. As kids in the early 70s, we fell in love with the game and watched our team win two Stanley Cup Cups. Many an afternoon was spent skating on the frozen pond down the road or playing "pick up" street hockey games in the driveway. And the battles on the table hockey game in the basement were legendary. Today, we are grown and have kids of our own. And our passion for hockey has been passed down a generation. I guess you could say that hockey is in our blood and it always will be!
We were one of the original dealers when Stiga began selling in the USA in 1998. We played this game as children and we are passionate about our product. We have sold thousands of games and provided top notch service & support through out the years to our customers. Unfortunately, in recent years, giant internet superstores who know nothing about table hockey have swooped in to take sales away from people like us. Most just slap an address label on the regular game box and don't even care enough to provide an outer shipping carton to protect your game. And they certainly don't know anything about the product and will have no clue if you ever have an issue with your game and need support. If you care about small family businesses, then we would like an opportunity to serve your table hockey needs. We have been an official Stiga dealer since 1998 and most of the time, we have the lowest prices. When you buy from us you are buying from true hockey fans who are experts on these games. You'll get the kind of customer service and unlimited support that no internet superstore could ever provide. Your purchase supports a hard working family, not a mogul's fifth vacation home. If you ever have any questions, we are just a phone call away. The company owners handle the customer service issues personally. Please read our testimonials and you will see why we are "America's # 1 Table Hockey Retailer."
One Christmas in the early 70s, a table hockey game from the Sears catalog appeared underneath the Christmas tree. It was a magical moment and a love affair with the sport of hockey was born. Today, more than 42 years later, that passion is as strong as ever as we help people connect back with that wonderful toy from childhood and introduce it to a new generation.
Ha kul.