Description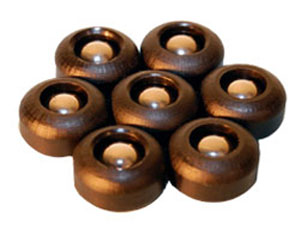 Also known as ???roller pucks???, these handmade marble pucks were very popular in the 60s and 70s and feature a ball bearing in the center. After receiving so many requests for them and realizing that nobody manufactures them anymore, we decided to do something about it. These marble pucks are completely hand made by us here at Tablehockeyshop.com. We are thrilled to offer these recreations of the vintage marble pucks of yesteryear to our customers. Our pricing reflects the time and effort spent in making each puck and the investment we made into the equipment to make them..
Price is for 1 handmade puck
WARNING: CHOKING HAZARD ??? this product is not suitable for children under 3 years.