LATEST HOLIDAY SHIPPING INFORMATION FOR STIGA TABLE HOCKEY GAME ORDERS
RUSH SHIPPING – CLICK HERE
Friday December 23 – We are only shipping FedEx Express orders for Christmas delivery at this time. Do not place RUSH SHIPPING orders online, you must order by phone or email. If you want to place a Rush Order, please see link above. Keep in mind that FEDEX charges an additional $16 for Saturday delivery and packages must ship by Priority Overnight which will be more than the prices quoted on our Rush Shipping page. Any order placed online from this point will be considered regular ground shipments and will be shipped on Tuesday when Fedex reopens.
Regular Ground shipments – Please refer to the map below for transit times to your area. Snowracers, Carrom products and Football Games are dropped shipped and will not apply for Christmas Eve delivery.
All orders for just parts or teams are shipped through the USPS by either first class or priority mail. The map below is fedex and does not apply for these packages but delivery times are similar (1-5 days based on your distance from the Philadelphia area) and they seem to be running well. We are not getting many emails from customers regarding late deliveries. Snowracer and Carrom products are drop shipped and as of now, are shipping within 24 hours. Scroll down to bottom maps below for transit times for these products. For detailed shipping info, please see our shipping page

FedEx Ground Transit Time – Map above shows approx transit times for FedEx Ground for Stiga game products only. Delivery times above are calculated in business days and do not count Saturdays, Sundays, or holidays. The first business day after your order ships is considered the first day. For example, if we ship on Monday and you live in the 2 business day zone, your package should arrive Wednesday. If we ship Friday and you live in the 1 business day zone, your package should arrive Monday, the first business day after the weekend. Fedex does not pick up from us on weekends. While FedEx is the best in the biz and they generally are right on schedule, people who place orders with ground shipping do so with the understanding that it is not a 100% guaranteed service. We do not refund or assume any responsibility for weather, acts of nature or Christmas volume delays which may cause Ground delivery failures. No exceptions. FedEx Express is a guaranteed service except in cases of weather or acts of mother nature. If mother nature delays an Express package, there are no refunds issued by FedEx or our company.
If you have ordered products other than Stiga, scroll down for other maps.
Snowracers -Snowracers are dropped shipped from the manufacturer. Expect order to ship with 24-48 hours. They ship from the Stiga distributor in NY and map below will give you approx travel time by FedEx ground. Hawaii and Alaska ship by USPS and will not apply here.

Football and Baseball Games – Map below gives approx FedEx Ground transit times from that location. Hawaii and Alaska will not apply here.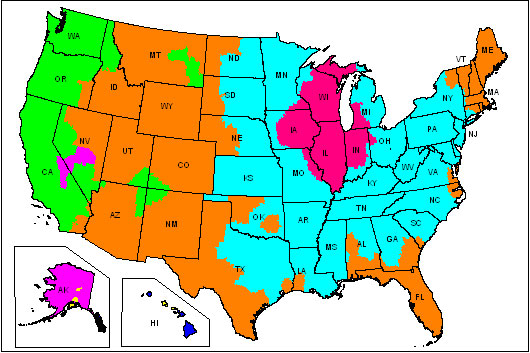 For Carrom Stick Hockey, please contact us by email for transit times.